Thu, 12/27/2012 - 19:46 — LGLemons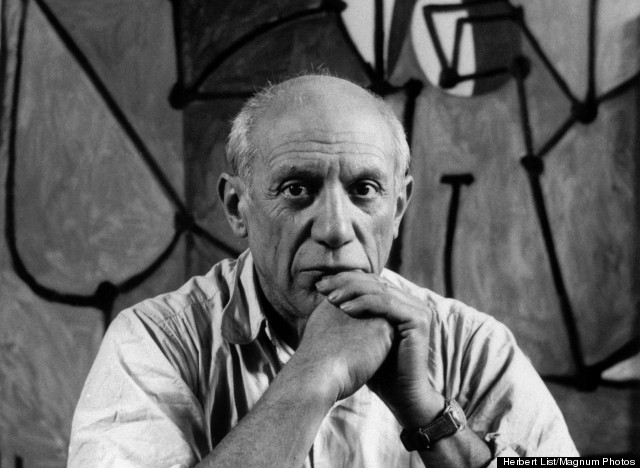 Click On the Heading to Read Full Entry
Picasso did pretty well for himself selling his original artworks. Speaking as an artist, who would like to be as successful as Picasso someday, you might think I would always encourage my potential customers to purchase my originals, as well. Though desireable, such is not always the case. First, let's define what an original is versus a limited edition, open edition, or poster print.
A ONE OF A KIND
An original is the one of a kind artwork that was created by the hand of the artist. Original art, regardless of subject matter, is created in a certain medium such as oil paint, acrylic paint, watercolor, pencil, pen and ink, charcoal, oil pastel, crayon, or even a combination of media. In reality, original art may be made using almost anything. The supplies and materials used to produce original art are endless. The key is that the artist used these supplies and materials with his/her own hand to produce the work.
MORE THAN ONE OF A KIND
A limited edition, open edition print, or poster print is simply a reproduction of that original work. It may be reproduced in any number of ways including the photographic process, the printing press (offset or lithograph) process, the giclee' (inkjet) process, the dye sublimation process, and others. There are other methods of reproducing art, but these are among the most common. The reproductions may be "printed" on almost anything from paper and canvas to foam board, fabric, vinyl, metal, plates, T-shirts, mugs, and much more. The key is that the reproduction is a duplication or copy of the original work that already exists (or existed). The reproduction may or may not have been produced directly by the artist. Usually, but not always, more than one reproduction is made. Most often, the actual value of a reproduction is determined by its rarity, its quality or condition, and subject matter.
THE BIG QUESTION
Now to the question at hand . . . should I buy originals or prints? Simple answer, buy original art if you can afford it, if it makes you feel good, if you like to see and feel the texture of the paint, if you have a personal connection or respect for the artist, if you love it and can't live without it, if you desire to own work that was actually created by the hand of the artist. Finally, buy original art as an investment in the career of the artist in the hopes that your art might one day appreciate in value over a period of time. There are no guarantees, but what a pleasant outcome to watch an artist's career blossom and grow. The demand for the art exceeds the artist's ability to produce it and the "law of supply and demand" allows for regular price increases, which in turn, controls the value of the original art that you may happen to own. Of course, this does not always happen, but it is possible.
Buy reproductions when the original art is not available. Some artists choose not to sell their originals. Some sell most all of them. In either case, if you love an image, but you can't get the original, you can still enjoy that image in a good quality reproduction. In most cases, the reproduction will be priced less than the original. It may not always be cheap, but it will likely be less. What form that reproduction takes is usually up to the artist. It may be only produced in limited quantities called limited editions that are usually signed and numbered by the artist to establish a certain level of rarity. This sometimes helps promote increased values over time. The reproduction may take the form of an open edition print or poster. This means that there will not be a limit put on the number of pieces produced, but if fact, the art piece may continue to be produced as long as there is a demand. This could amount to a few hundred repros to many thousand. In this case, your interest in this art is because you love it and it's affordable to you without serious regard for potential increase in value. However, even some very old open editions and posters have been known to appreciate in value due to their collectability as antiques.
You may find other reasons to buy original art or art reproductions, but I do hope you will find the reasons that I have listed helpful in your search for beautiful and thought provoking images that always have the potential to enrich your life and sometimes have the potential to enrich your pocketbook.
Larry G. Lemons
www.ATexasStateOfMind.com